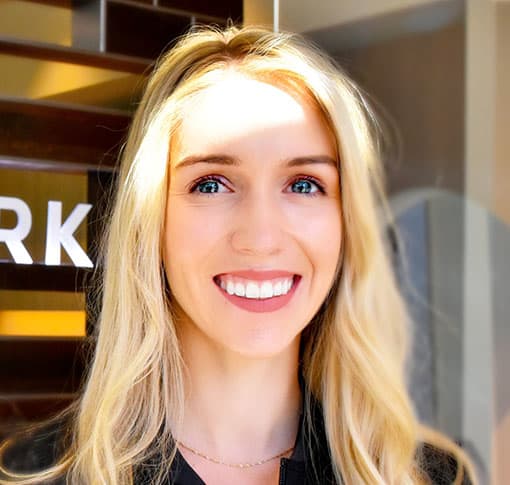 Dr. Alanna Head
General Dentist
DMD, University of Manitoba
Dr. Alanna Head is the newest dentist at Landmark Dental Centre. She grew up in the prairies of Winnipeg, Manitoba, and relocated to the beautiful Okanagan in Spring 2021 to begin her career as a dentist. Dr. Head received a Bachelor of Science degree with Distinction from the University of Manitoba in 2017, and then went on to pursue a Doctor of Dental Medicine degree, which she received in 2021. Throughout her educational career, Dr. Head received awards for her academic achievements, including being recognized in her final year of dental school for developing treatment plans.
Dr. Head has always been interested in a career in the healthcare field, as she finds it very rewarding to help others. She chose to become a dentist because she feels it offers a  balance between art and science. She was also inspired by other family members who entered the profession before her.
Dr. Head prioritizes patient communication, and strives to help each patient gain an understanding of their individual treatment needs, as no two patients are the same. She is also committed to expanding her skills with training in order to provide comprehensive treatment options to her patients. Dr. Head offers Nitrous Oxide sedation as an option to help facilitate comfort in the dental chair. She values developing a rapport with her patients, and loves to see pictures of their pets!
In her spare time, you can find her at the beach, hiking, snowboarding, and enjoying everything the Okanagan has to offer.