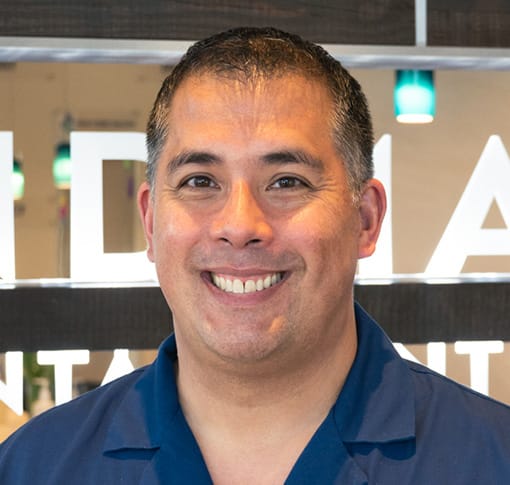 Dr. David
General Dentist
DMD, MSc University of Alberta
Registered to Provide Moderate Level 1 Sedation
Dr. Dionysius David graduated from the University of Alberta Dental School in 1998. Since then, he has worked in various locations in the province including remote regions of High Level and Jasper. In 2001, Dr. David returned to Calgary and practiced general dentistry there for many years. In 2020 Dr David moved Kelowna to live and practice in the beautiful Okanagan region.
Volunteer work is an important aspect to Dr David's life. He has provided dental work in Central America during four different occasions in Guatemala and Nicaragua. Outside dentistry he has also proven to be a valuable volunteer by providing his time for associations such as Calgary Between Friends Club, APA Program Talisman, Project Grow, CUPS One World, and the Ride to Conquer Cancer. Most recently he has volunteered for Habitats for Humanity, and the Every Woman Foundation.
Outside of dentistry, Dr. David enjoys participating in triathlons, marathons, hiking, snowshoeing, skiing and yoga.