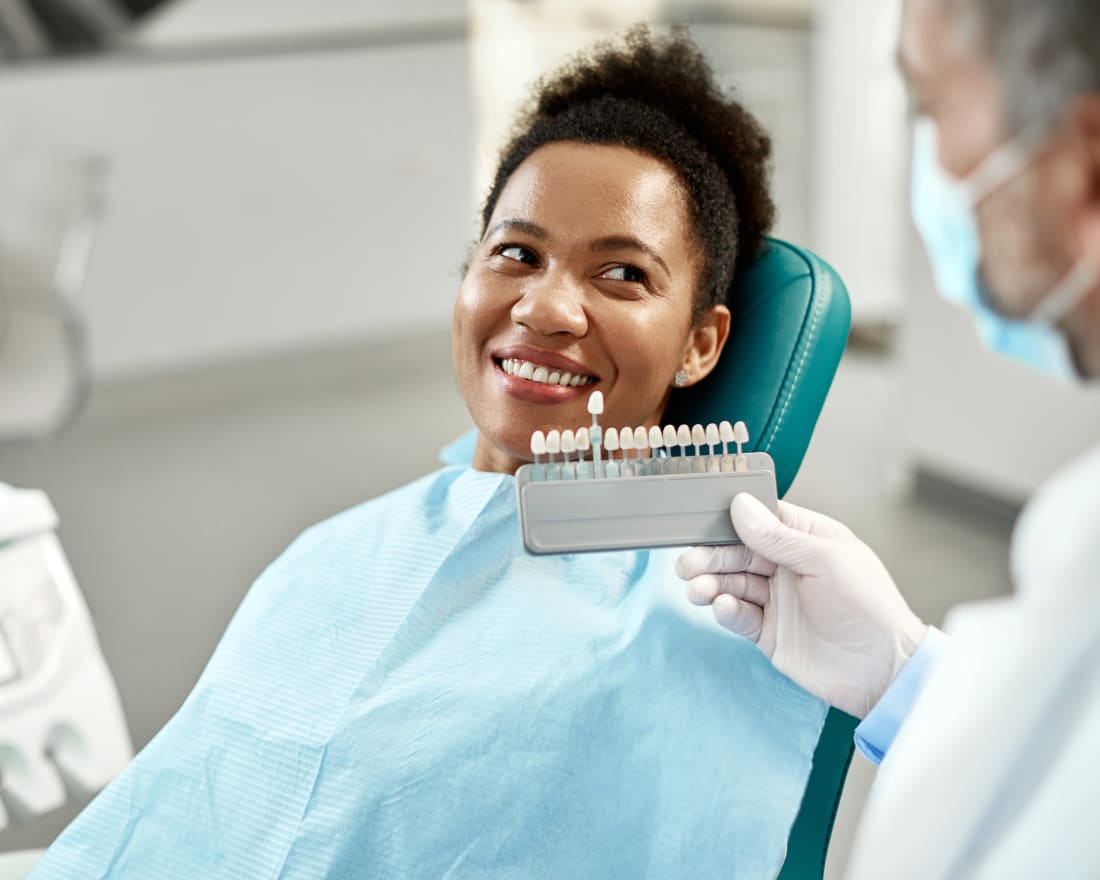 Professional Teeth Whitening in Kelowna
Over our lifetimes, it is completely natural for our teeth to darken as they become stained and discoloured. Discolouration can affect both the inside and surface of our teeth, and many factors can come into play, such as:
Foods and beverages like coffee and red wine
Smoking
Dental hygiene upkeep
Accidents
Having your teeth professionally whitened can be a safe and effective way to help brighten your smile. The process is simple, non-invasive, and can change the colour of your natural tooth by targeting and removing stains.
The team at Landmark Dental Centre can help you decide if whitening your teeth is right for you.
Teeth Whitening Options To Fit Your Lifestyle
With our in-office or take-home options, you could see a brighter smile!
We want to help you achieve a whiter, brighter smile, your way. That's why we offer 2 treatment options – in our office with our dental team, or a personalized process that you can do at home. Either way, you'll be starting a journey to your new smile!
Benefits of Teeth Whitening Treatment
One of the first things that people tend to notice about each other is their smiles. Having a brighter smile can boost your confidence and self-esteem.
Additionally, taking care of your oral health can have a positive impact on your overall health and well-being. 
The Teeth Whitening Process
Our dentists use a peroxide-based gel during teeth whitening treatments. This gel is non-toxic, non-allergenic, and safe to use. It breaks down stain molecules, which can result in a whiter, brighter-looking smile.
Different shades of white suit different people. Your dental professional will help you choose the right shade for your teeth.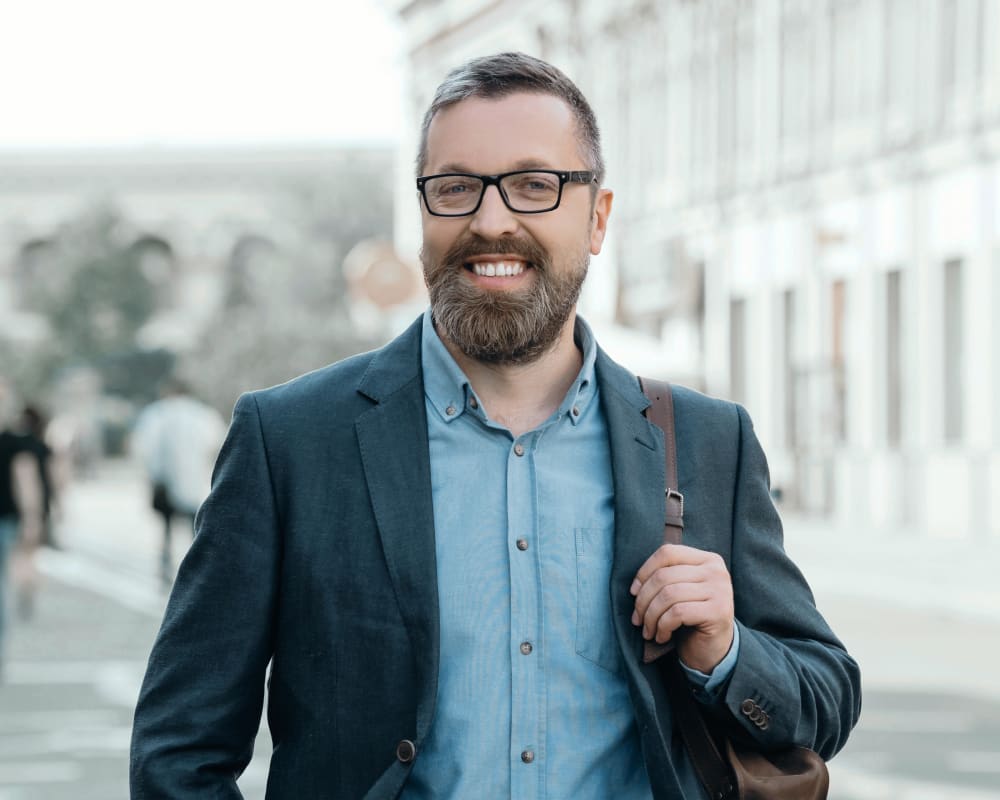 Zoom!® In-Office Teeth Whitening in Kelowna
At our Kelowna clinic, we offer in-office teeth whitening using the Zoom!® Whitespeed treatment technology in order to safely, effectively and efficiently whiten your teeth. 
How does this treatment work? Firstly, a barrier will be applied around your gums in order to protect them from the bleaching solution. Then, our dentists will apply a thin layer of teeth whitening gel to each of your teeth. Then, we will use a 'WhiteSpeed' blue LED lamp to speed the action of the whitening agents.
Most in-office whitening treatments using Zoom!® last about two hours. And, after the successful completion of your treatment, your teeth should appear visibly whiter.
Personalized Take-Home Teeth Whitening in Kelowna
You can also see a whiter and brighter smile at home by following our at-home whitening treatment plan. If you choose the take-home whitening option, we will make impressions of your teeth and create custom whitening trays. Apply a whitening gel to these trays and wear them according to the directions for use. At the end of the treatment period, you will notice that your teeth appear visibly whiter!
Teeth Whitening FAQs
Read the answers to our most frequently asked questions about teeth whitening at Landmark Dental Centre.